Listed here will be all of our meetings(church and therapy) that take place at MRC by ourselves or our member agencies. Please double-check schedules with the agency from our Member Agencies page.
Every Sunday –
Spurgeon Heritage Church
10 am
Apostolic Church
1 pm
Support meetings are as follows(click to expand).  Please contact Jeff at 616-745-8280 or visit northsideaa.org to confirm details!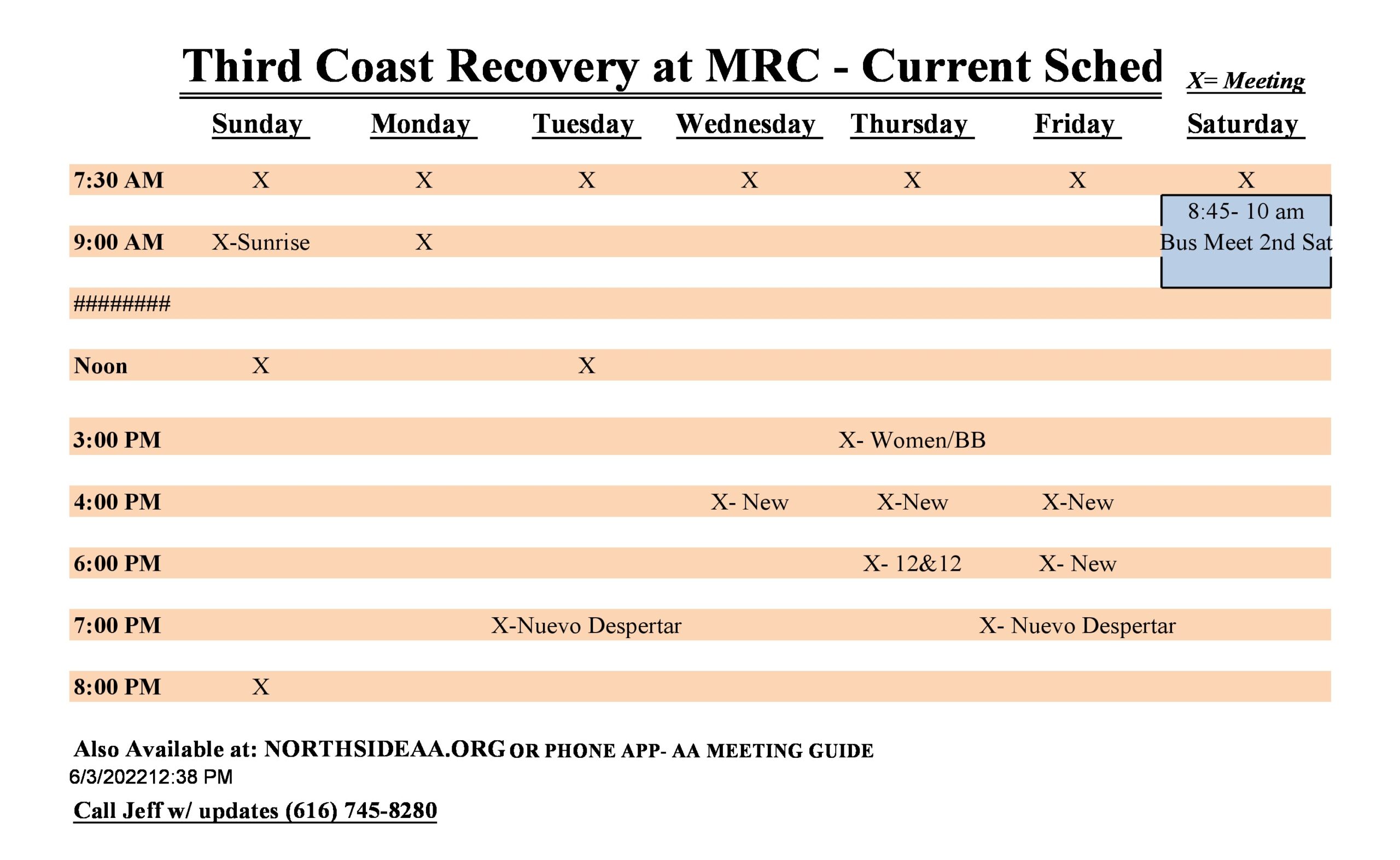 PELS has a coffee lobby shop on Mondays!  Enjoy a hot drink with some wonderful people!