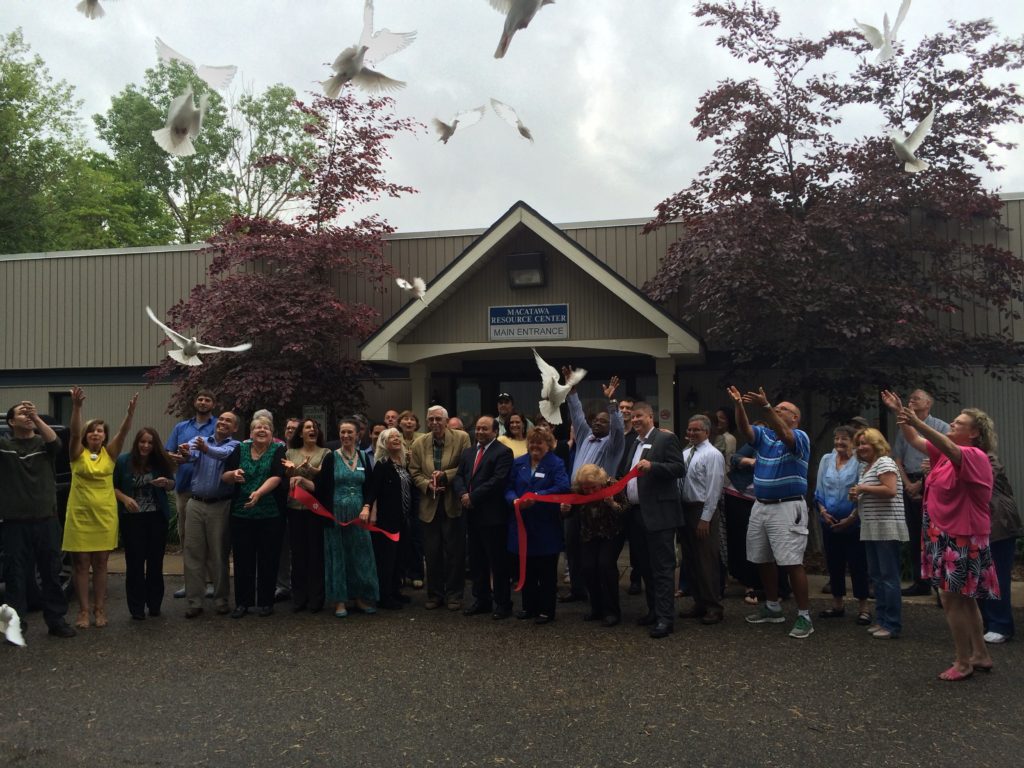 About Us
The mission of Macatawa Resource Center came from knowing that when we collaborate together, our impact on the community becomes that much greater. But MRC broke ground in doing so; no such project had been attempted in our area before.
The early years were fraught with pitfalls: the primary one being funding. But thanks to generosity from local churches, individuals and business, the snowball began to take shape; leading MRC to its current form and location. It is here, at 665 136th Avenue Holland MI 49424, that MRC truly came to life. Internal referrals and networking potential are the strongest trademarks at MRC; a struggling family with an autistic child can come in to pick up food from our Sunday Breakfast program, and the same day can be referred to the Advocacy Resource Center(ARC) for even more help.  A family looking for food for their furbabies can receive aid via our Furry Friends Food Pantry, and partake in a multilingual church service in the same week via Iglesia De La Roca.
MRC is the first non-profit of its kind in the area to offer so many different and eclectic services under one roof. This journey would not have been possible without the faith, determination and support of so many good people. Macatawa Resource Center is empowered by empowering its individual agencies, giving us the impact to serve the community better as a whole than we could apart. This enables us to provide a central greater Holland location which allows organizations to share and exchange resources as they serve the holistic needs of our community.
Feel free to view, download, and print out our flyer here!
Annual Reports!
Here is our regular annual reports! Please feel free to peruse the information inside!
Annual Report 2023